B/CS based Alt Punk Metal Dudes CARNAGE GUISADA are on a national trek undoing music one show at a time!
year formed:2020
status:ACTIVE
The Guisada Bois got their start way back in the beginning of 2020 right before COVID-19 wrecked everything. Since then, the Bois have been persevering and playing their way across America in low-key successions. They released their live debut at the legendary Revolution Cafe & Bar as a BOOTLEG back in June 2020 much to the please of many ears.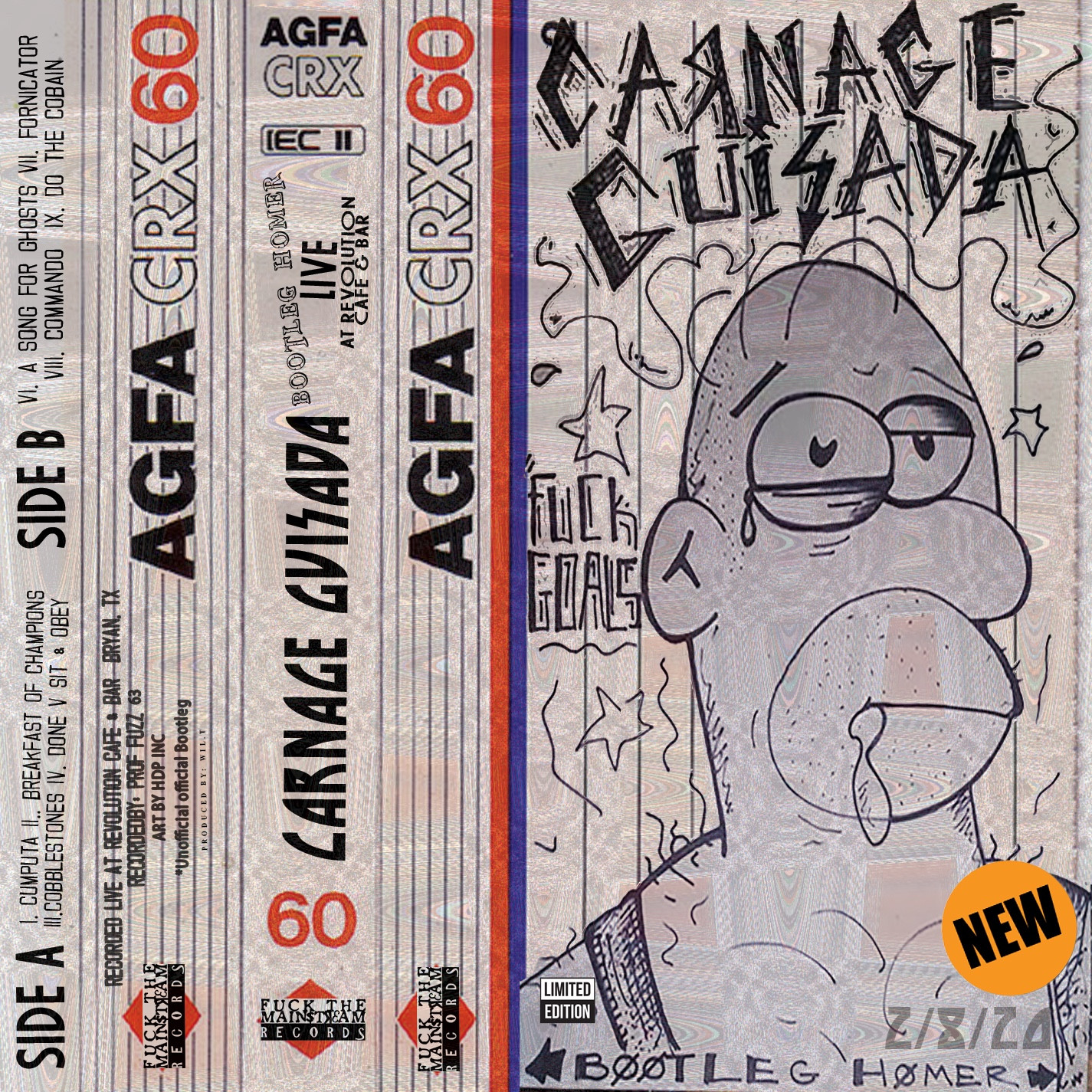 CARNAGE GUISADA - BOOTLEG HOMER: Life at Revolution
The Guisada Bois live debut bootleg record recorded live at the fabled Revolution Cafe & Bar in Bryan, Texas February 8th 2020 by the eclectically awesome Prof Fuzz 63 of DFW. Contains crowd favorites "Done", "Fornicator", "Do the Cobain" & more live!!!
CONTAINS 9 TRACKS

For more from the Guisada Bois follow on these here interweb links provided here for your pleasure.